It's official: Deer Valley is hosting another freestyle World Cup this winter.
Talk about thrills! This is quite a show! It's 'under the lights' and the finals are followed by fireworks. Who doesn't love fireworks! And it's FREE. Daytime skiers can watch practice and qualifying runs.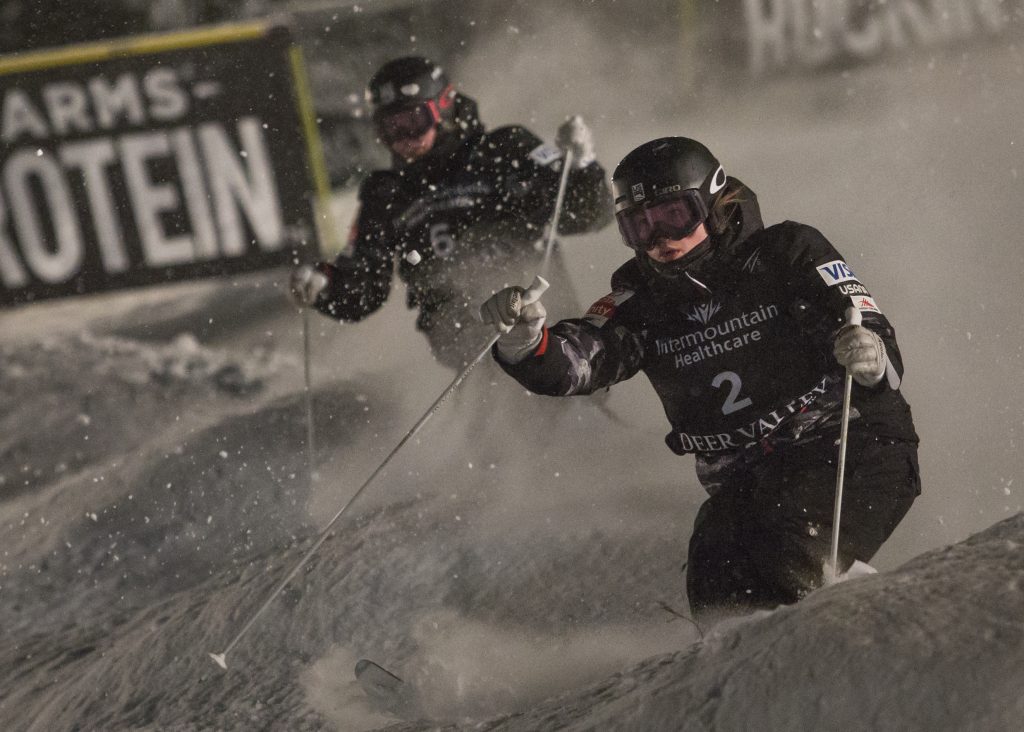 On Monday, June 3, 2019, U.S. Ski and Snowboard sent out a press release confirming the FIS winter schedule, including the Intermountain Healthcare Freestyle International, on Feb. 6-8. The Freestyle International will include moguls, aerials and dual moguls competitions, with a viewing area at the top of Deer Valley's Burns and Snowflake lifts above Snow Park Lodge. This year will be the 20th that Deer Valley has hosted the event, which has become a favorite of athletes and spectators.
"Deer Valley is honored to have been selected as a venue for another freestyle skiing World Cup and to be able to continue our long tradition of hosting these international competitions," said Emily Summers, a spokeswoman for Deer Valley in an email. "We are looking forward to welcoming the mogul and aerial teams back to Deer Valley in 2020."

Click here to read the entire article.