2021-02-17
Check Out These Tips for an Effective Work-From-Home Office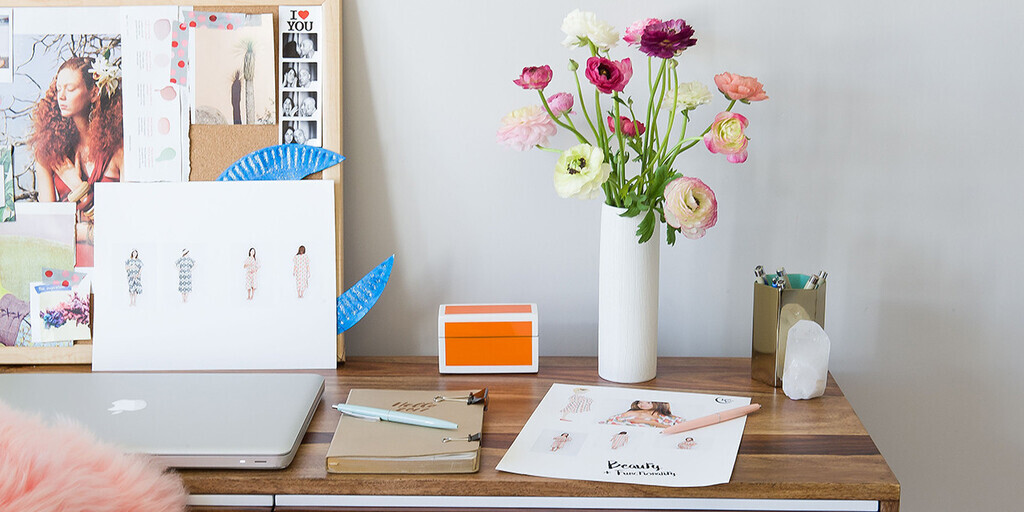 For many, working from home has gone from a temporary solution to a full-blown lifestyle adjustment. So, it makes sense why so many people are now thinking about about revamping their WFH space. "We have definitely seen an increase in requests for home offices, even in vacation homes," says Laura Hodges of Laura Hodges Studio. "We're often asked to make these spaces ready for Zoom calls as well, which is a very specific and technology-driven set-up." Gemma Parker of Gemma Parker Design has also had requests from clients for virtual-meeting-ready rooms. "We have noticed an influx of clients putting more emphasis on home offices. I think that because people are video conferencing so much, they are also more aware of what their spaces look like," she adds.
And, it's not just about the office. Kids are distance learning from home now as well and need a workspace of their own. Donna Mondi of Donna Mondi Interior Design shares, "With some families having kids e-learning and both parents working, one dedicated office is no longer enough," she says. "Once the initial quarantine period was past, many of our clients bought second homes or purchased larger primary homes to give everyone some breathing room."

Luckily, if you don't have designated rooms or the means to buy a bigger home, designers agree that there are plenty of ways to get creative with whatever space you do have. You just need some key components, like natural light, a door, a desk, a lamp, and plants. Anne Carr of Anne Carr Design also suggests a speaker "so that you can listen to peaceful music." "Whether you're carving out a temporary work-from-home space or designing a complete home office, the overarching design goal is to create an [environment] you actually want to work in," advises Decorist designer, Sarah Ramirez of Found + Collected Design. "This means prioritizing design choices that emphasize what the [room] is actually for and to set a tone that will get you working."

Still need some help creating your perfect WFH office? Read the article for 25 tips from designers.

Subscribe to RSS Feed
Welcome to our Blog!
2021-02-17
Check Out These Tips for an Effective Work-From-Home Office
2021-02-02
This is the Best Time of Year to Get a Mortgage
2021-01-13
Sundance 2021, Going Virtual
2020-12-15
60 Holiday Hacks, Shortcuts, and Time-Savers You'll Be Amazed You Lived Without
2020-11-24
One of Every 6 Utahns Moved Last Year
2020-11-05
The Best Christmas Getaways in the US
2020-10-19
Plan to Ski in Park City this Season?
2020-09-10
Check out these 9 places to see the bright red Kokanee salmon in Utah
2020-09-02
NAR: Existing Home Sales Soar in July
2020-08-19
Don't miss the full bloom happening now at Albion Basin
2020-08-14
How to pick the Park City area course that suits your game
2020-08-05
Summer Home Tasks
2020-07-31
Featured Park City Trail: Lost Prospector
2020-07-15
Fly Fish & Feast
2020-05-13
These U.S. cities are best positioned to bounce back from the coronavirus pandemic.
2020-01-08
Who Knew?
2019-12-05
Trail Safety 101: When You Meet a Moose
2019-11-11
SKI Magazine Readers Top 25 Ski Resorts
2019-11-05
Is Park City UT the Most Accessible Ski Town in the USA?
2019-10-15
To Epic or to Ikon? Decide which pass is right for you.
2019-09-24
Wine Without Attitude
2019-09-10
Park City's New Billion-Dollar Ski Resort
2019-08-19
Golf, anyone?
2019-08-06
Fly Fish Feast
2019-07-23
Summer Soirees Bring the Table to the Farm
Click here to see ALL articles.