Timber Lakes

Heber City UT
Timber Lakes is a private gated community located in Lake Creek Canyon 7 miles east of Heber City, UT. The subdivision contains over 1,500 lots averaging one acre in size. Living in the mountains is very different from living in a city or town. The mountain environment is breathtakingly beautiful, the air is clean, the temperature is cooler and the setting is serene.
Within the subdivision, there are approximately 900 dwellings. The elevation at the entrance is 6600 feet above sea level and rises to over 9000 feet above sea level. There are approximately 3 miles of paved road and in excess of 30 miles of gravel roads. The area is wooded with the lower elevations populated by oak brush and the higher elevations populated with aspens and firs. There are several small lakes and ponds. Deer, moose, fox, raccoons, porcupines, squirrels, chipmunks, badgers and many varieties of birds inhabit the area. Occasionally coyotes, mountain lions, elk and bear have been spotted within the subdivision.

There is a mix of year-round homes and vacation homes with opportunities to enjoy the serenity and beauty of the area plus easy access to the Uinta National Forest with miles of roads for ATV/snowmobile riding, hiking, snow shoeing, mountain biking, horseback riding and enjoying the wildlife. Twenty-three common areas provide areas to sled, snowshoe, snowmobile, hike, picnic and enjoy the abundant wildlife year round.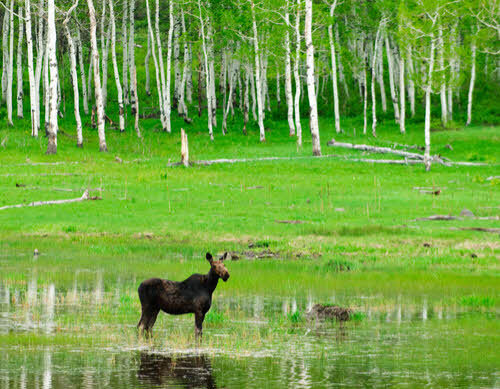 Visit www.GoHeberValley.com for more information